Op de show van KC Oss in de Brabanthallen keurde ik voor het eerst de Cavalier King Charles Spaniels en naast de vele andere Terriers ook voor het eerst een Biewer Terrier. Deze laatste is een vrij nieuw ras en enorm aantrekkelijk. Oordeel zelf!
Voor alle duidelijkheid: de geschiedenis van het ontstaan van het, nu nationaal, erkende ras
History
The heritage of the Biewer Terrier has been an interesting and much discussed topic over the years. It started with Mr. and Mrs. Biewer, who instead of having children, bred, raised, sold, and showed Yorkshire Terriers. They had a very large and successful breeding program throughout the 1970s and into the '80s. By 1981, their enthusiasm for showing the standard Yorkshire Terriers tapered off.
The first documented black, white and tan puppy born was Schneeflockchen von Friedheck on January 20, 1984. Three months later, another black, white and tan puppy was born named Schneeman. These puppies were unique and rare, as they possessed the recessive piebald gene, a gene not usually found in Yorkies. During a visit one day, their vet and friend, Dr. Bardeleben, suggested they name the dogs after Mrs. Biewer. They chuckled as they contemplated the name, "Gertrud Biewer Yorkshire Terrier." After much consideration, they found the "Biewer Yorkshire Terrier" to be a more suitable name. Documentation shows that both of these puppies were sold to the famous German singer, Margot Eskens, who suggested adding "a la Pom Pon" to their name. The Biewer Yorkshire Terrier a la Pom Pon made its actual public debut in 1986.
The demand was hard to meet for these exclusive dogs, as the Biewer family did not produce many Biewer-type dogs and they were very selective where their dogs were placed. Many breeders tried to replicate the "Biewer Dog" by mixing other breeds together. It wasn't long before Mr. Biewer became ill and was unable to help Mrs. Biewer carry on the dream they had set out to accomplish for the Biewer breed. Sadly, Mrs. Biewer soon phased out their breeding program in order to better care for her husband during his illness.
The Biewer Terrier was introduced into mainstream America in 2003, at which time there were only a handful of breeders, both in Germany and the US alike. Noticing the development story of the Biewer did not match the dogs coming in from Germany, Myrna Torres and Gayle Pruett, now the BTCA president and director, respectively, contacted Mars Veterinary to see if they could help them determine if the Biewer was a Yorkshire Terrier or a purebred due to the introduction of other breeds. Mars Veterinary accepted the challenge and so began the process proving the Biewer Terrier a purebred dog and establishing it as such.
This is the first time in the history of dog breeding that a dog has been proven to be a purebred using the tools science has to offer. The Biewer Terrier was now established as a purebred dog through the collection of genetic data rather than through pedigree documentation as is customary.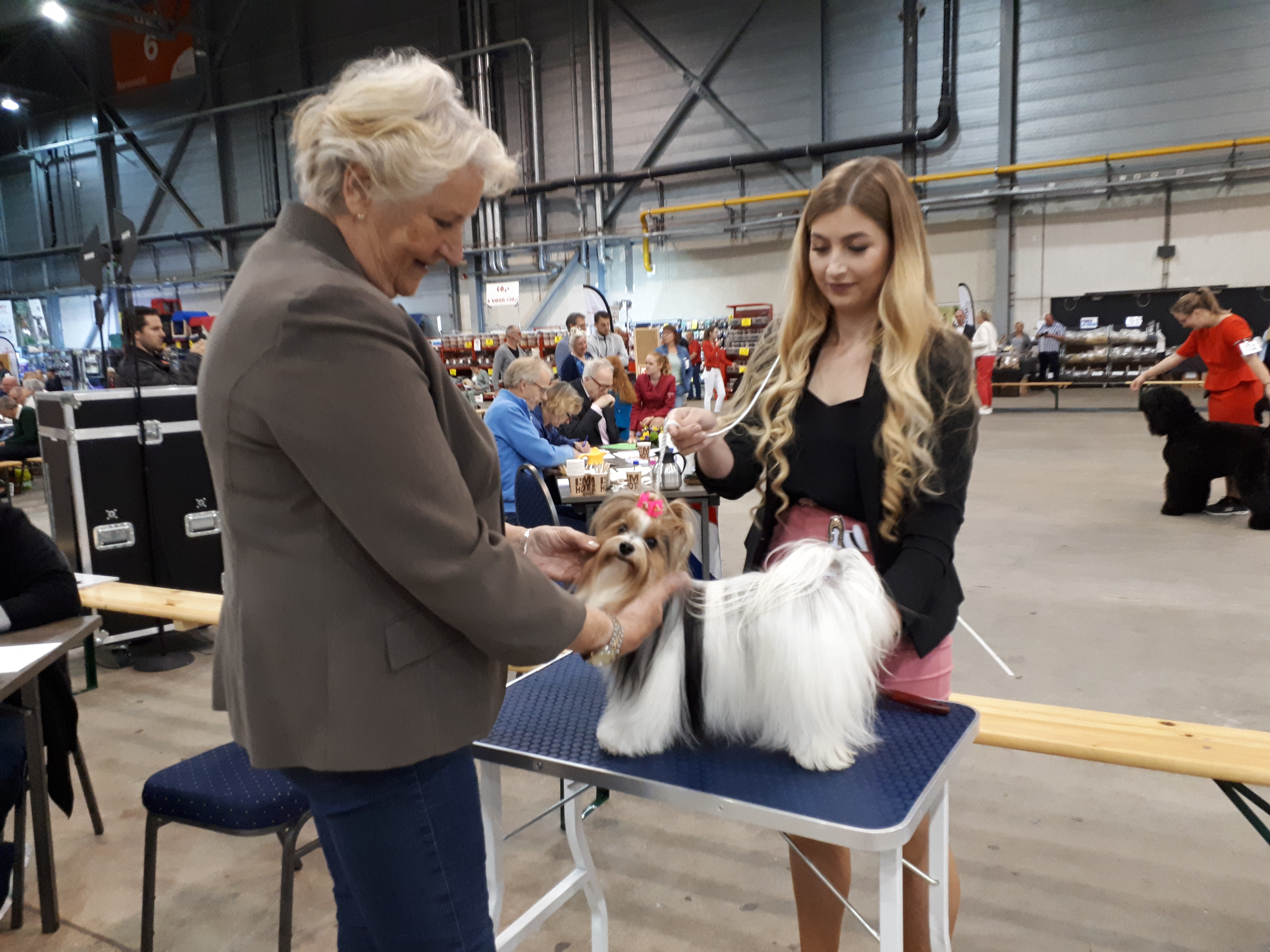 Biewer Terrier uit Tjechië